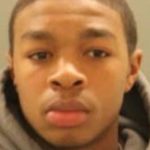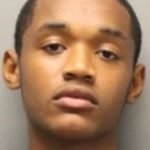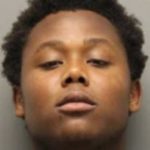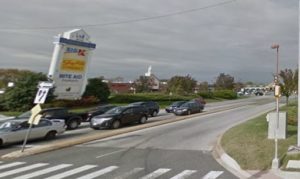 BEAR, DELAWARE (8/17/2017) Four teenagers were arrested in Wilmington following the armed robbery of a Rite Aid Pharmacy in Bear on Wednesday, the Delaware State Police said this morning.
The robbery was reported at 9:49 a.m. at 701 Governors Place, in the Governors Square shopping center.
Three males, carrying handguns, approached the pharmacy counter and demanded prescription drugs.
Two employees complied and the robbers fled to a waiting car driven by a fourth person, later identified as Mark Singleton, 18, of New Castle, police said.
The two employees were not injured and gave police a description of the suspects and vehicle, a tan Dodge Stratus.
Troopers soon after spotted the car on northbound U.S. 13 (DuPont Highway) near Rogers Road, south of Wilmington.
Troopers attempted to stop the car, police said, and a pursuit began when Singleton refused.
The car left the road and became disabled in the area of South Walnut Street and A Street in Wilmington.
The four suspects fled on foot but were apprehended by troopers.
Singleton; Halim Evans, 15, of Newark; Nadir Evans, 17, of Newark; and Jordyn Williams, 17, of Bear were all arrested and charged with first-degree robbery, second-degree conspiracy, wearing a disguise during commission of a felony and aggravated menacing.
Singleton was being held at Young Correctional Institution in Wilmington in lieu of $15,000 secured bail.
Nadir Evans and Williams were being held at the New Castle County Detention Center in lieu of $37,000 cash bail. Halim Evans was being held there in lieu of $44,000 cash bail.