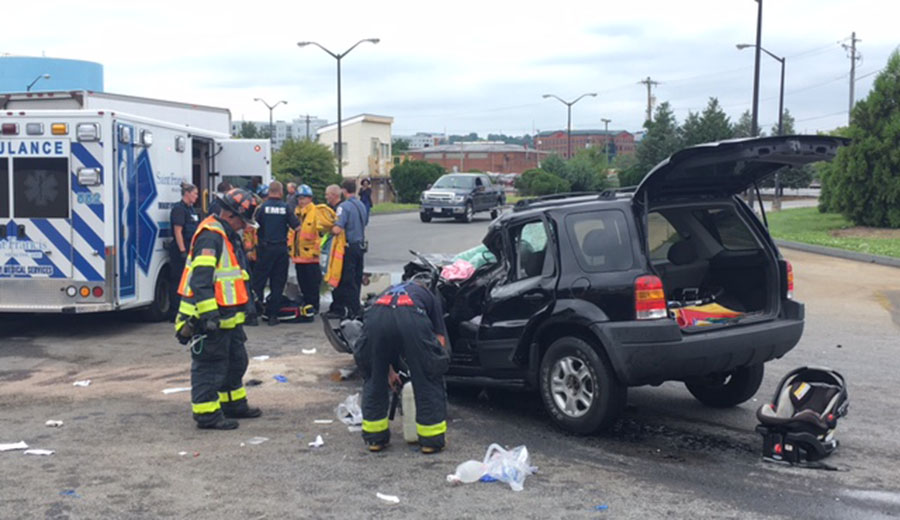 WILMINGTON, DELAWARE (7/27/2017) One person died and another was in critical condition after a small SUV collided with a box truck in Wilmington this morning, authorities said.
The crash was reported at 11:42 a.m. in the 500 block of S. Market St.
City firefighters took about 14 minutes to free two people from the SUV.
The driver of the SUV was pronounced dead at the scene, said Deputy Fire Chief James R. Jobes.
The passenger was treated by New Castle County paramedics, then flown by Delaware State Police helicopter to Christiana Hospital in Stanton in critical condition, Jobes said.
Environmental crews worked to clean a diesel fuel spill from the truck's tank.
City police closed Market Street for more than two hours as they investigated, with traffic diverted unto Martin Luther King Jr. Boulevard.