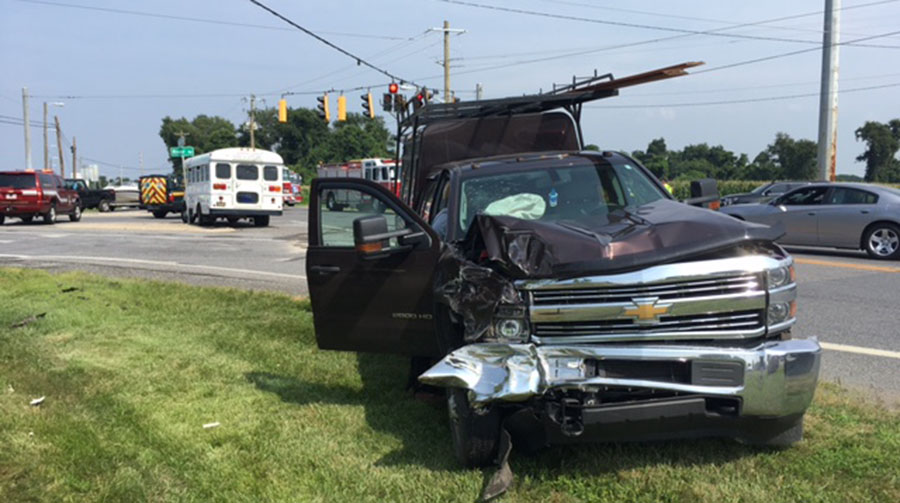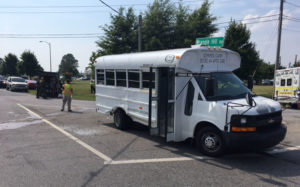 DELAWARE CITY, DELAWARE (7/21/2017) One child was injured when a day care bus collided with a pickup truck west of Delaware City on Thursday afternoon, Delaware State Police said.
The crash happened about 3:30 p.m. on Wrangle Hill Road (Route 72) at the River Road (Route 9) intersection.
The bus was carrying 15 children ages 6-11 from Passion Care day care center in Bear.
The eastbound 2006 Chevrolet Express school bus was making a left turn onto River Road when the westbound pickup struck the right side of the bus, police said. Both vehicles stopped in the intersection.
Neither driver was injured. Both were wearing seat belts, police said.
The bus driver, Althea A. La-Rose, 32, of Bear, was cited by police for failing to yield to oncoming traffic.
The driver of the 2016 Chevrolet 2500 pickup truck was identified as Leroy Esh, 24, of Pennsylvania.
All of the children were taken to hospitals as a precaution by private vehicles and ambulances.
Police said the injuries to the one child were not life-threatening.
The intersection was closed about 20 minutes as police investigated and the wreckage was cleared.