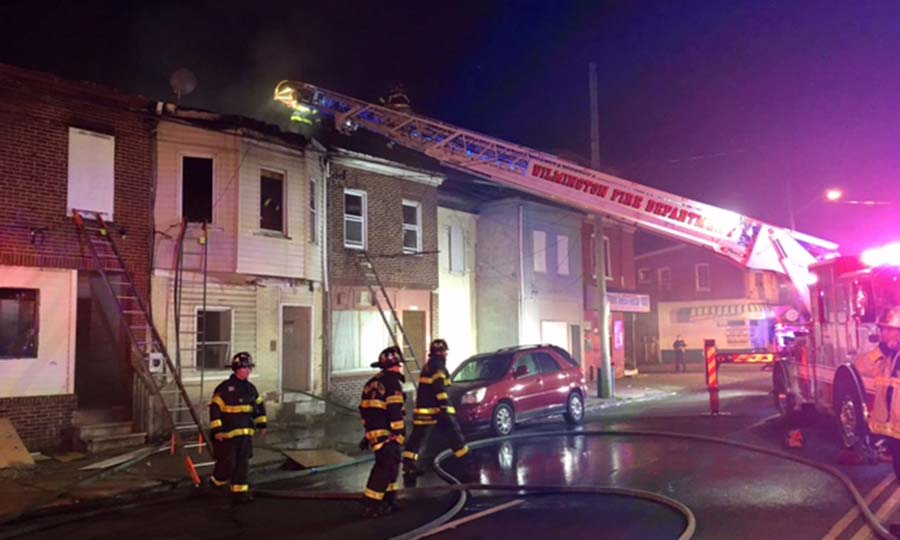 WILMINGTON, DELAWARE (7/13/2017) A blaze in a vacant row home is under investigation by the Wilmington Fire Marshal's Office.
The fire broke out about 3:30 a.m. Tuesday at 1508 W. Fourth St.
Flames were going through the rear roof of the two-story, middle of the row building.
Firefighters had to remove boards from the windows to get access and cut holes in the roof.
A previous fire in the home had left unsafe conditions inside, Deputy Chief James R. Jobes said.
The fire began to spread to adjoining homes but firefighters had the blaze under control at 4:25 a.m.
No injuries were reported.