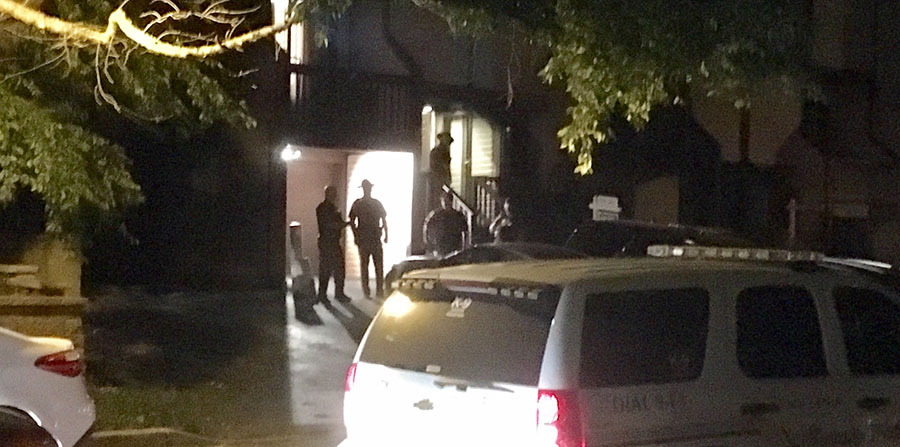 PIKE CREEK, DELAWARE (5/22/2017) An off-duty Delaware State Police trooper who was seriously injured during a domestic altercation with her boyfriend then shot him to death with her service weapon in Pike Creek, authorities said this afternoon.
The incident was reported at 11:12 p.m. at a home in the 3200 block of Champions Drive.
A 911 caller said shots had been fired in the home, and state and New Castle County police responded.
State police said the off-duty trooper was found severely battered and her boyfriend had a gunshot wound to the upper torso.
The boyfriend, identified as Maurice Ifill, 43, of Owings Mills, Maryland, was treated at the scene by New Castle County paramedics, then taken by ambulance to Christiana Hospital in Stanton, where he was pronounced dead, state police said. An autopsy is planned.
"At some point during the altercation, the trooper was able to retrieve her service handgun," Master Cpl. Jeffery Hale said. "She then fired the weapon, striking Ifill in the upper torso."
The trooper, identified only as an eight-year veteran of the force, was treated by paramedics, then also taken to Christiana. Police said she was in stable condition at the hospital this afternoon.