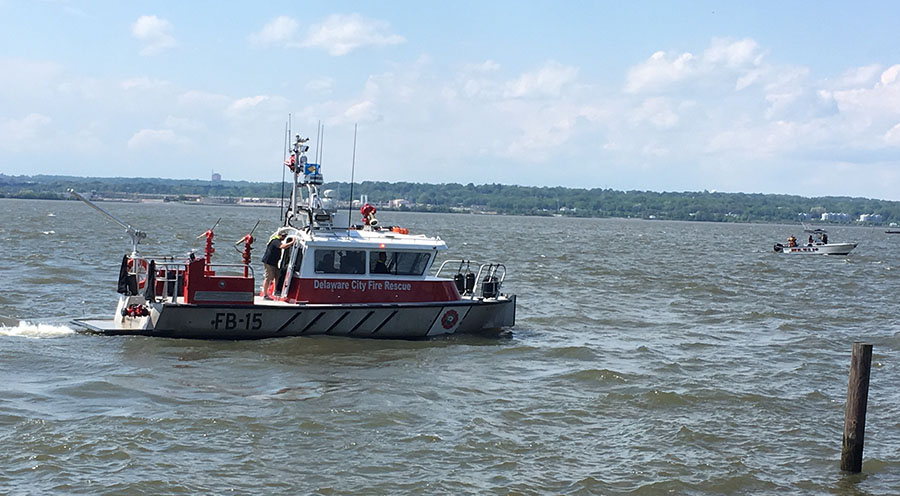 PENNS GROVE, NEW JERSEY (5/15/2017) The body of a man missing in the Delaware River after a small boat capsized Sunday has been recovered, authorities said early today.
Another man on the boat was able to swim to shore in Penns Grove.
A search for the missing man began about 2 p.m. Sunday off Wilmington and Penns Grove.
The Delaware Fish & Wildlife Natural Resources Police announced the recovery of the man's body. He was later identified as Frank Montana IV, 40, of Penns Grove.
The men were setting crab pots from a 12-foot flat-bottom boat about 200 yards off the Penns Grove shore when the boat went over in rough water.
The man who swam to shore was taken to Memorial Hospital of Salem County, New Jersey, and treated for hypothermia and water inhalation.