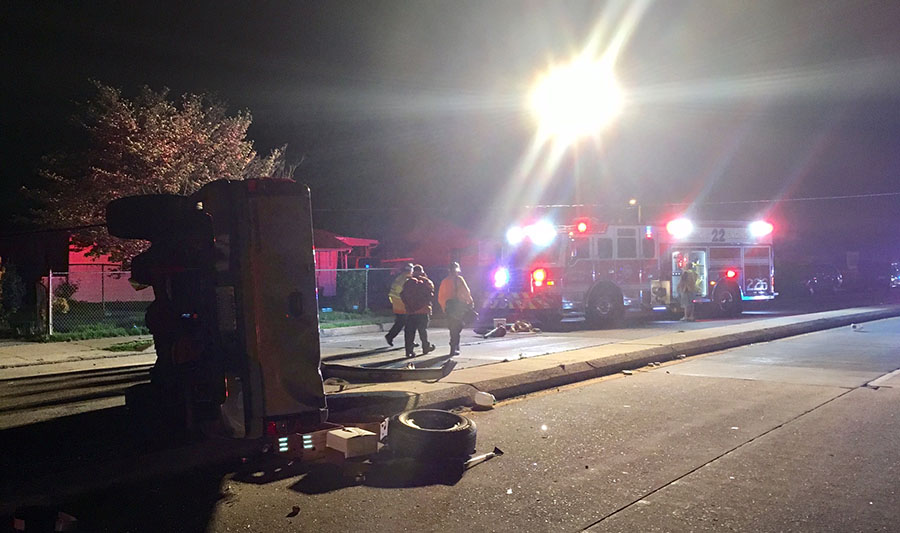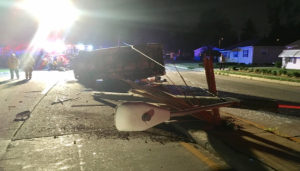 NEW CASTLE, DELAWARE (5/1/2017) Two people were injured Sunday night when a pickup truck collided with a light pole and overturned near New Castle, according to reports from the scene.
The crash happened about 8:30 p.m. at Memorial and Bizarre drives.
A man in his 50s was trapped in the vehicle until extricated by Minquadale Fire Company. He was treated by New Castle County paramedics and taken by ambulance to Christiana Hospital in Stanton with serious but not life-threatening injuries.
A female passenger was able to get out of the wreck on her own and suffered minor injuries.
New Castle County police are investigating the crash.
32-year-old woman killed in SUV, tractor-trailer crash is identified