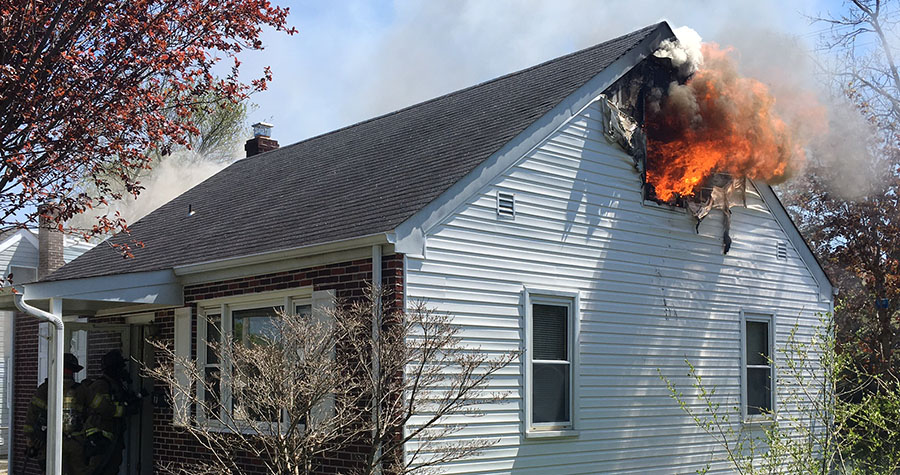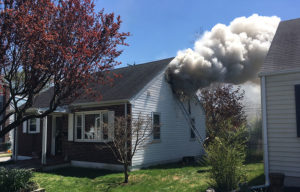 ELSMERE, DELAWARE (4/18/2017) Two people were in critical condition after a fire caused $50,000 damage in a single-family home in Elsmere today, authorities said.
The fire happened about 1 p.m. at 18 Rigdon Road, in the Vilone Village neighborhood.
Heavy smoke and flames were showing on the second floor of the home when Elsmere Fire Company arrived. Several other fire companies were called in to assist.
A 24-year-old man suffered inhalation injuries and minor burns, said Paramedic First Class Yvonne T. Russell. Elsmere Fire Company ambulance took him to Christiana Hospital in Stanton.
A 57-year-old woman suffered inhalation injuries and was taken to the hospital by Minquadale Fire Company ambulance.
The fire was caused by discarded smoking materials in a second-floor bedroom, said Robert Fox, chief deputy state fire marshal.
The cause was ruled accidental.
Firefighters from Cranston Heights, Hockessin, Talleyville, Belvedere, Minquadale, Minquas, Five Points and Mill Creek responded.