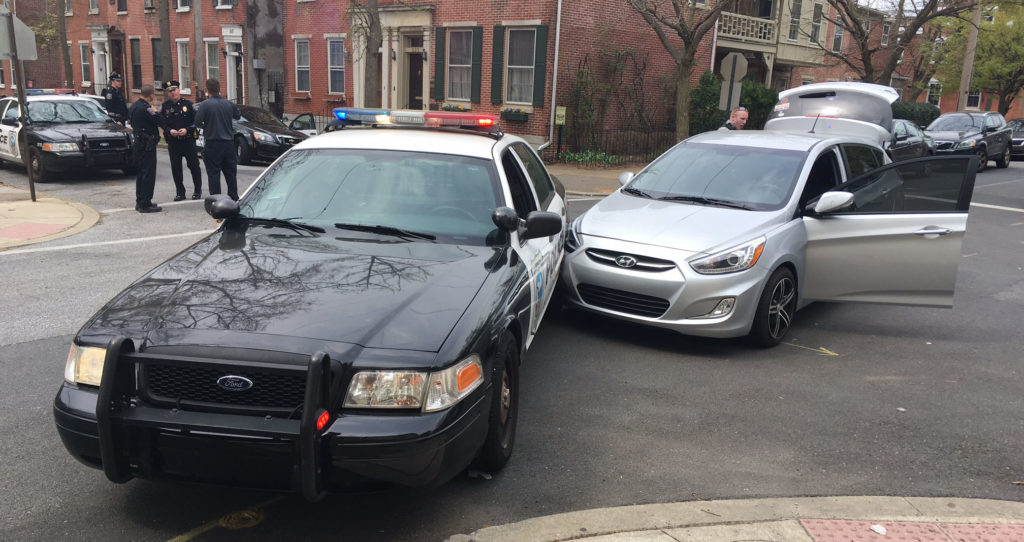 WILMINGTON, DELAWARE (4/12/2017) A quick-thinking Wilmington police officer used his patrol car to bring an empty stolen car to a halt this morning, according to reports from the scene.
The incident began about 11:20 a.m. in the 600 block of Washington St.
The officer's cruiser was almost hit by the other car, which was later found to be stolen.
The occupants then bailed out of the vehicle, allowing the stolen car to keep rolling.
At the intersection of Sixth and West streets, the officer maneuvered his car in front of the stolen vehicle to bring it to a stop.
The police car suffered minor damage, but the officer was not hurt. The occupants of the stolen car escaped.