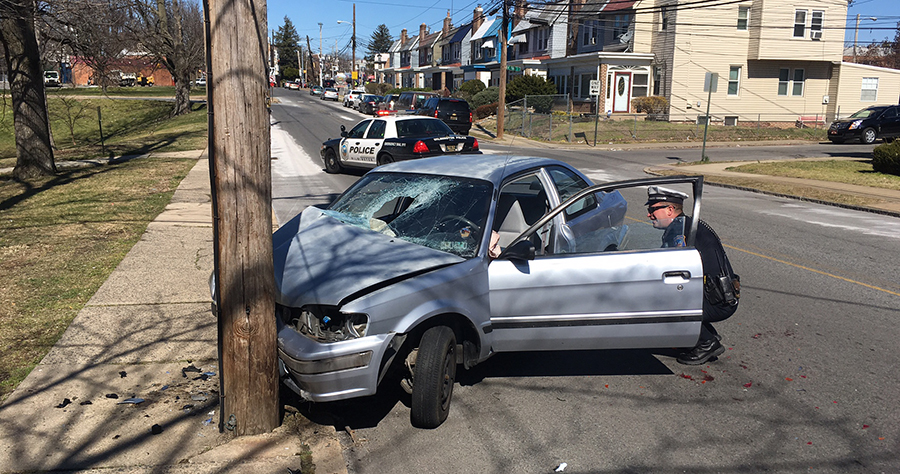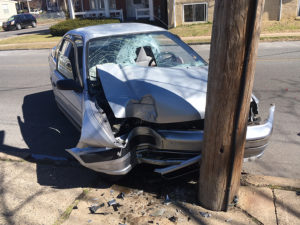 WILMINGTON, DELAWARE (3/24/2017) A 19-year-old man was seriously injured in a single-car crash in Wilmington on Thursday, according to reports from the scene.
The car struck a utility pole about 11:30 a.m. at 30th and Pine streets.
The driver was partially ejected through the windshield. He was the only occupant of the car.
He was taken by ambulance to Christiana Hospital in Stanton.
Wilmington police are investigating the crash.