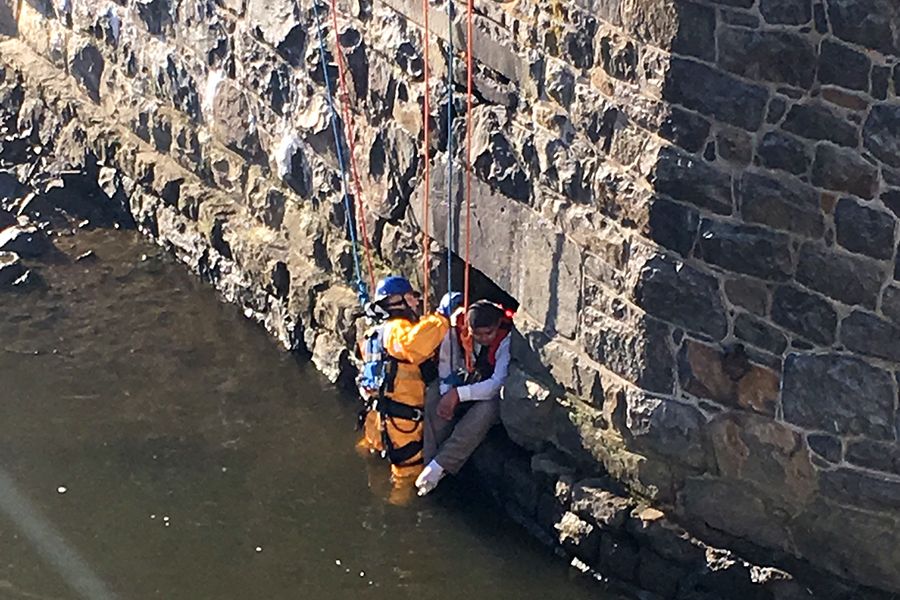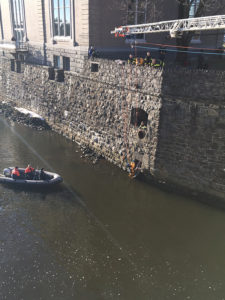 WILMINGTON, DELAWARE (3/20/2017) The Market Street Bridge over the Brandywine was closed for nearly an hour this morning while Wilmington firefighters rescued a teenage boy who reportedly jumped from the span into the water, authorities said.
The incident happened about 7:40 a.m., when a 911 caller reported the boy had jumped and then swam to a drainage tube where he took refuge.
Firefighters arrived to find the 14-year-old boy sitting inside the tube in a retaining wall adjacent to the Wilmington pumping station.
A firefighter was lowered to the victim and determined the boy was speaking and had no apparent injuries nor signs of hypothermia.
He was wrapped in blankets until firefighters hoisted him to waiting emergency medical crews above. He was evaluated and taken by ambulance to Nemours/A.I. DuPont Hospital for Children in Rockland.