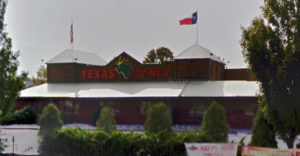 NEW CASTLE, DELAWARE (3/18/2017) Fire caused $80,000 damage to the Texas Roadhouse restaurant off U.S. 40 west of New Castle, authorities said.
The blaze in the occupied restaurant at 250 Buckley Blvd. was reported about 3:30 p.m. Friday.
The Delaware state Fire Marshal's Office determined the fire was accidental, starting in ventilation duct work above the kitchen when grease ignited.
Flames damaged the roof, said Michael G. Chionchio, assistant state fire marshal.
No injuries were reported.
Chionchio said the restaurant will remain closed until further notice.