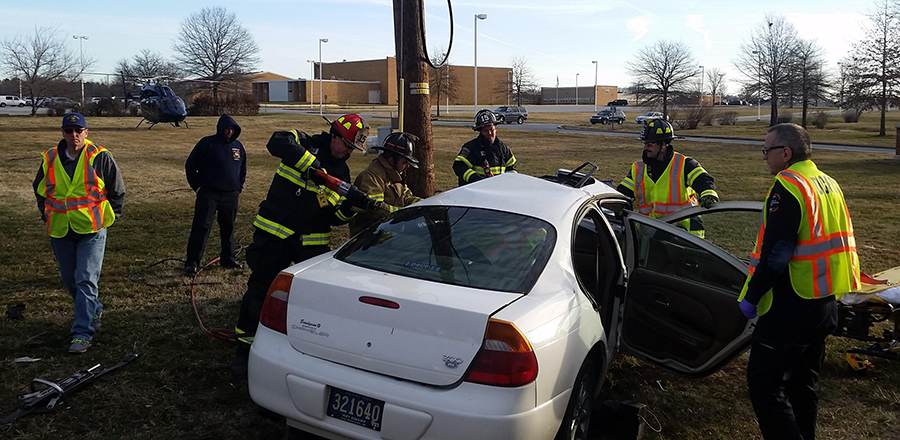 DELAWARE CITY, DELAWARE (3/13/2017) A 17-year-old boy was trapped inside when a car struck a utility pole west of Delaware City this morning, authorities said.
The crash happened about 8 a.m. on Cox Neck Road in front of Gunning Bedford Middle School.
The injured teen was extricated by Delaware City Fire Company crews, then treated at the scene by New Castle County paramedics.
The boy had injuries to his leg and body-wide scrapes, said Paramedic First Class Yvonne T. Russell.
He was flown to Christiana Hospital in Stanton on a Delaware State Police helicopter.
Port Penn Volunteer Fire Company also responded.
The crash is under investigation by state police.