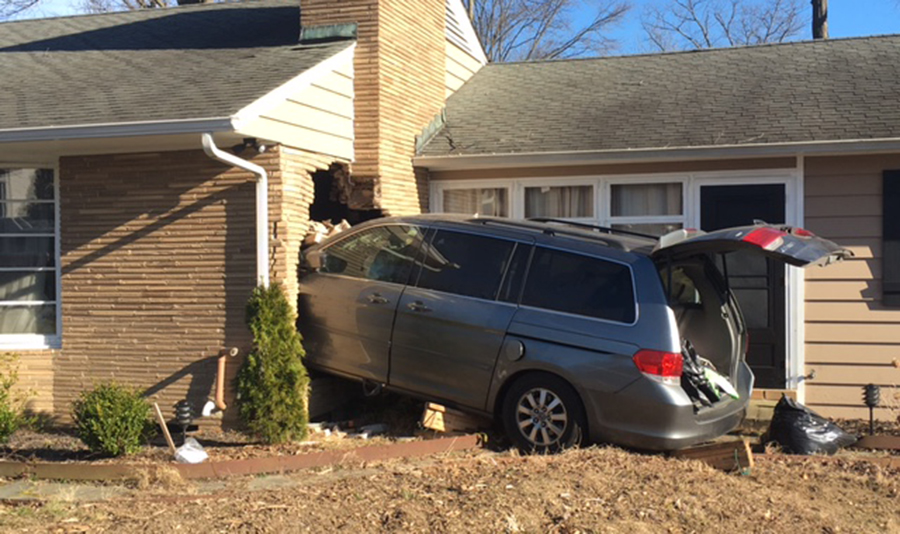 NEWARK, DELAWARE (2/23/2017) Two people were taken to a hospital after a vehicle struck a home in Newark today, city police said.
The crash happened about 3 p.m. in the 200 block of Bent Lane in Nottingham Green.
Sgt. Gerald J. Bryda said the 26-year-old man who was driving suffered a medical emergency that caused the collision.
The driver, also suffering a leg injury, was trapped in the minivan about 15 minutes until he was freed by firefighters from Aetna Hose, Hook & Ladder Company, said Cpl. David J. McKinney Jr. of New Castle County paramedics.
The driver and a child in the vehicle were taken by ambulance to Christiana Hospital. The child was in stable condition, McKinney said.
Newark Building Department also was on the scene inspecting the damage to the home.