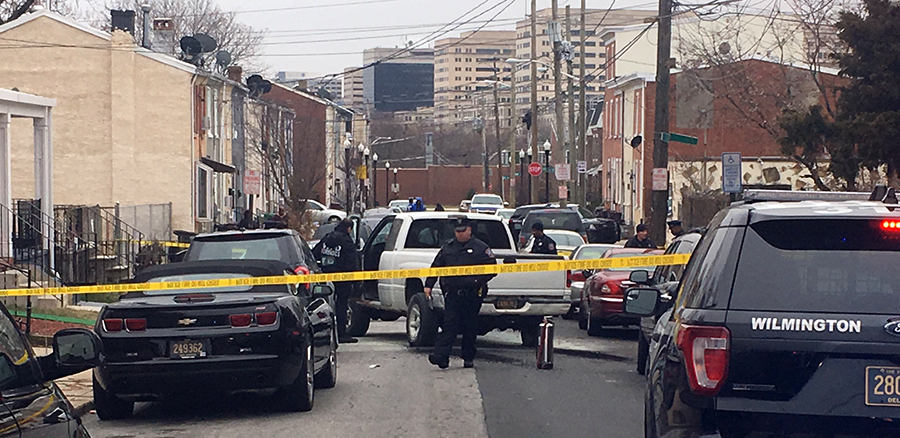 WILMINGTON, DELAWARE (1/14/2017) Homicide detectives are investigating the death of a man in Wilmington this afternoon, according to reports from the scene.
Wilmington police and firefighters were dispatched to the 2200 block of Lamotte St. around 1 p.m. and found the victim in a pickup truck that had struck several parked vehicles.
The man, believed to be in his 60s, had suffered multiple gunshot wounds and was in cardiac arrest.
Emergency responders administered CPR and the man was taken to Christiana Hospital in Stanton, where he was pronounced dead.
There was no immediate suspect information.
Several streets were closed in the area as police investigated.
2 arrested in murder of Wilmington store owner