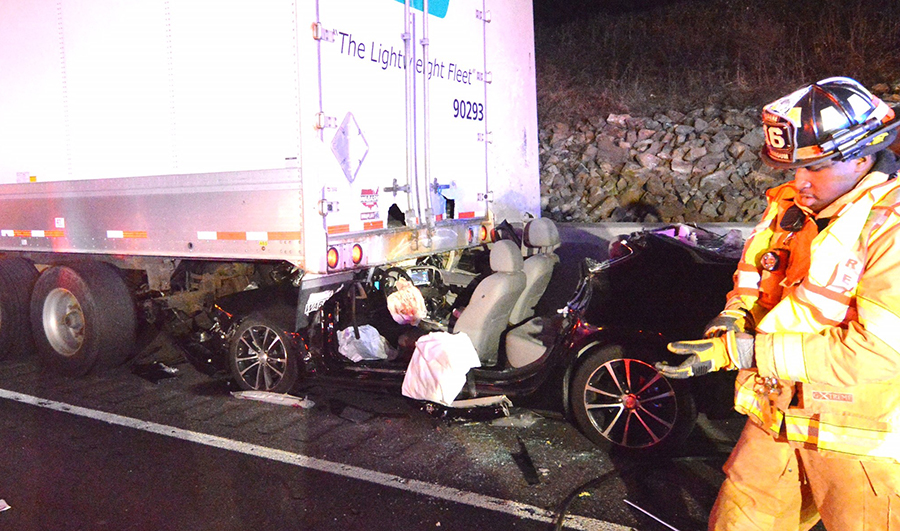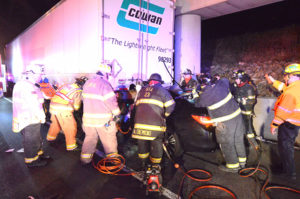 STANTON, DELAWARE (1/14/2017) The driver of a car was critically injured early today when it went under the rear of a tractor-trailer on southbound Interstate 95, according to reports from the scene.
The crash happened about 3:10 a.m. under the Churchmans Road overpass.
The male driver of the car was trapped in the wreckage about 35 minutes before being extricated by firefighters. He was taken to Christiana Hospital.
Christiana firefighters responded.
Delaware State Police troopers are investigating the crash.
This wreck, along with another involving a tractor-trailer near Route 273 about the same time, kept all but one lane of southbound I-95 closed for several hours.
1 hurt in fiery I-95 wreck with tractor-trailer