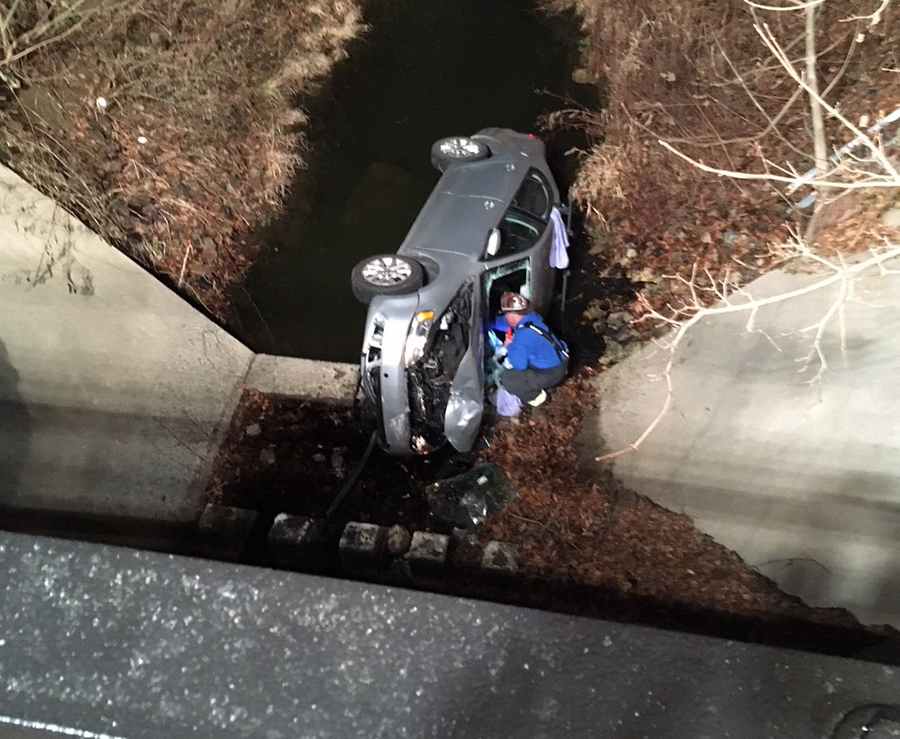 NEW GARDEN TOWNSHIP, PENNSYLVANIA (12/28/2016) The driver was trapped in a car that went off the road, down a ravine and into the spillway of Somerset Lake early today about a half mile north of the Delaware state line, according to reports from the scene.
Firefighters from Hockessin in Delaware and Avondale in Pennsylania extricated the female driver shortly after midnight off Clubhouse Drive in the Somerset Lake community, in New Garden Township.
She was taken by ambulance to Christiana Hospital in Stanton, Delaware.
New Garden Township police are investigating the crash.