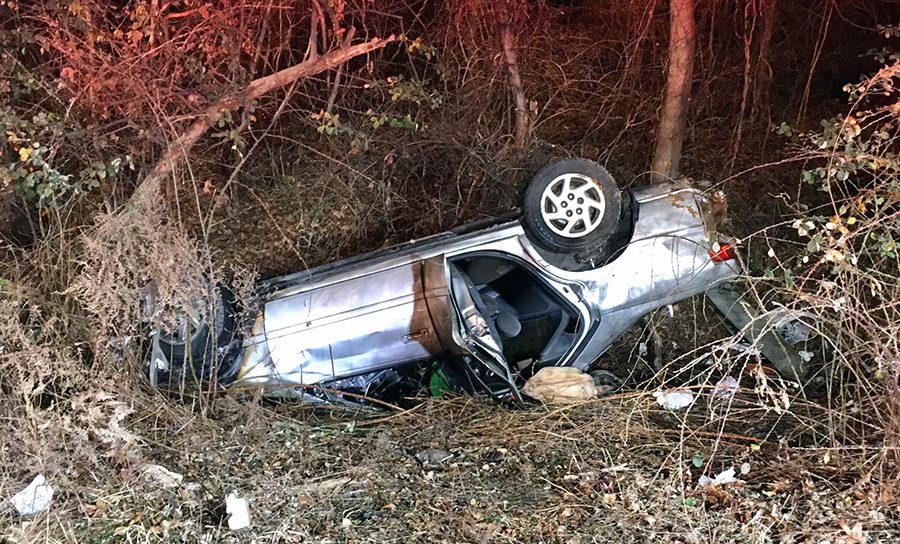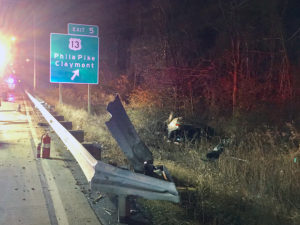 CLAYMONT, DELAWARE (12/16/2016) A 52-year-old man was critically injured early today when a car went off southbound Interstate 495, struck a guard rail, went down an embankment into trees, overturned and caught fire, authorities said.
The crash happened about 1 a.m. just before the Philadelphia Pike exit in Claymont.
The injured man was identified by state police as Frederick Keyton of Wilmington. He was cited by troopers with driving under the influence of alcohol.
He was treated at the scene for burns, chest and leg injuries, and scrapes across his body, said Cpl. David J. McKinney Jr. of New Castle County paramedics.
Keyton was extricated from the 2000 Toyota Camry by firefighters and flown to Christiana Hospital in Stanton by a Delaware State Police helicopter.
Claymont and Brandywine Hundred firefighters responded.
Authorities had earlier reported the man's age was 48 but that was later revised.
Southbound I-495 was closed about 45 minutes and partially closed another 45 minutes as police investigated and the wreckage was cleared.
Man, 80, dies in SUV crash near Newport