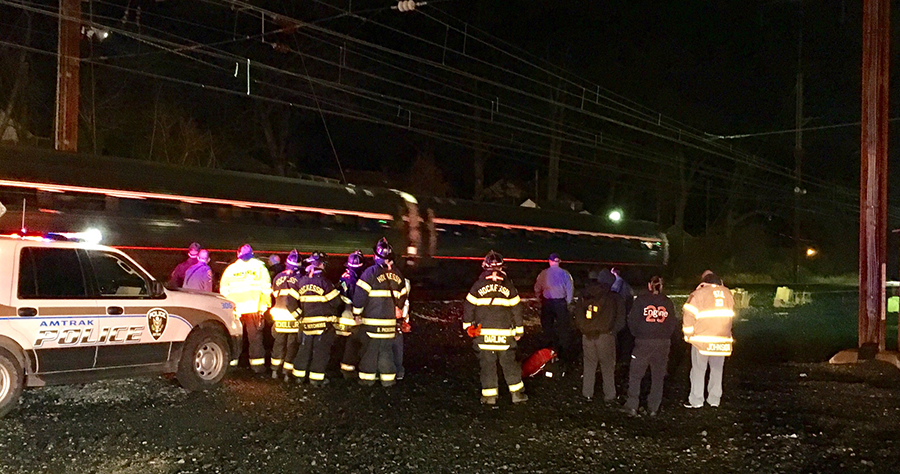 WILMINGTON, DELAWARE (12/13/2016) One person was struck and killed by an Amtrak train southwest of Wilmington on Monday night, Delaware State Police reported.
The fatality happened shortly after 8 p.m. east of Banning Park.
The person struck, who has not been identified, was pronounced dead at the scene.
The conductor brought the train to a stop after the collision.
Troopers are investigating the incident.