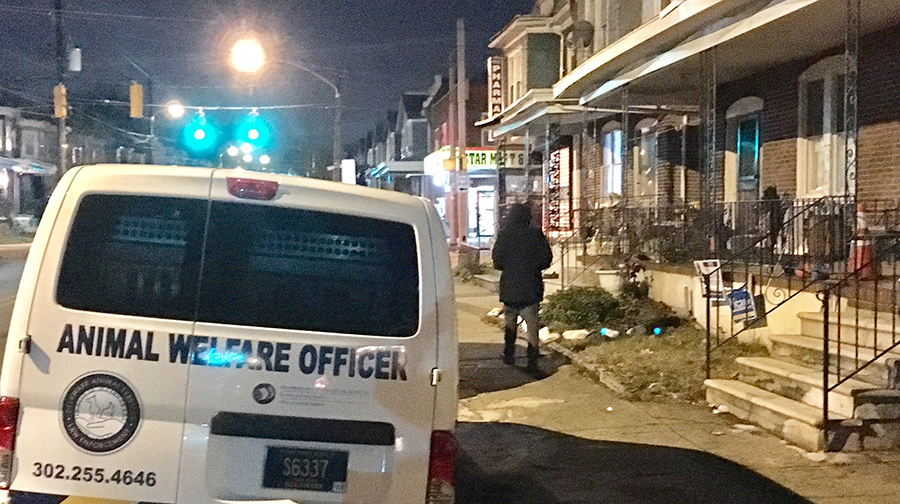 WILMINGTON, DELAWARE (12/8/2016) City police shot and killed a pit bull after it attacked a 13-year-old boy on Wednesday, according to reports from the scene.
The incident happened about 6 p.m. in the 2700 block of Washington St.
The teenager was treated by paramedics for severe puncture wounds to both legs and taken by ambulance to Nemours/A.I. DuPont Hospital for Children in Rockland.
A state Animal Welfare officer also was on the scene.
35-year-old man killed in downtown Wilmington