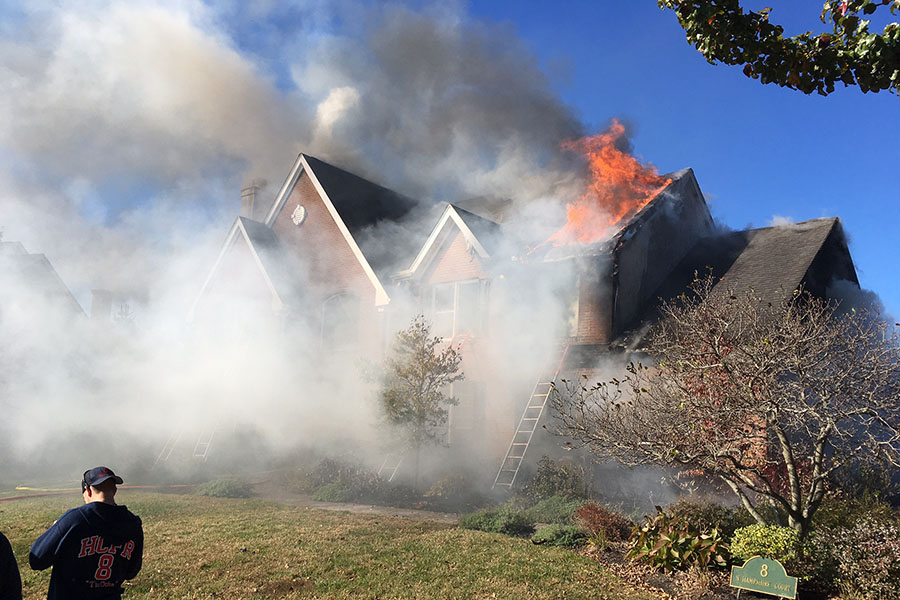 GREENVILLE, DELAWARE (11/8/2016) A 29-year-old woman was injured when fire damaged a home in the Stonewald community in Greenville, authorities said.
The fire broke out shortly before 10 a.m. Monday at 8 N. Hampshire Court.
Ten fire companies were called out to extinguish the blaze, including Cranston Heights, Elsmere, Mill Creek, Minquas, Belvedere, Five Points, Good Will, Minquadale, Wilmington Manor and Hockessin.
The occupant of the home suffered possible smoke inhalation and she was treated on the scene, said Sgt. Abigail E. Haas of New Castle County paramedics, then taken by ambulance to Christiana Hospital in Stanton. The woman was in stable condition, Haas said.
No other injuries were reported.
The fire is under investigation by the Delaware state Fire Marshal's Office.