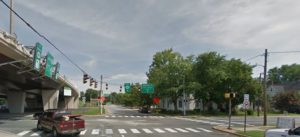 NEWPORT, DELAWARE (10/10/2016) A 24-year-old man was struck by a vehicle in Newport this afternoon, authorities said.
The pedestrian incident happened about 2:45 p.m. at East Justis and North Marshall streets.
The man suffered scrapes and injuries to his shoulder and face, said Cpl. David J. McKinney Jr. of New Castle County paramedics.
He was taken by a Minquas Fire Company ambulance to Christiana Hospital in Stanton.
The man was in stable condition, McKinney said.
Newport police are investigating.