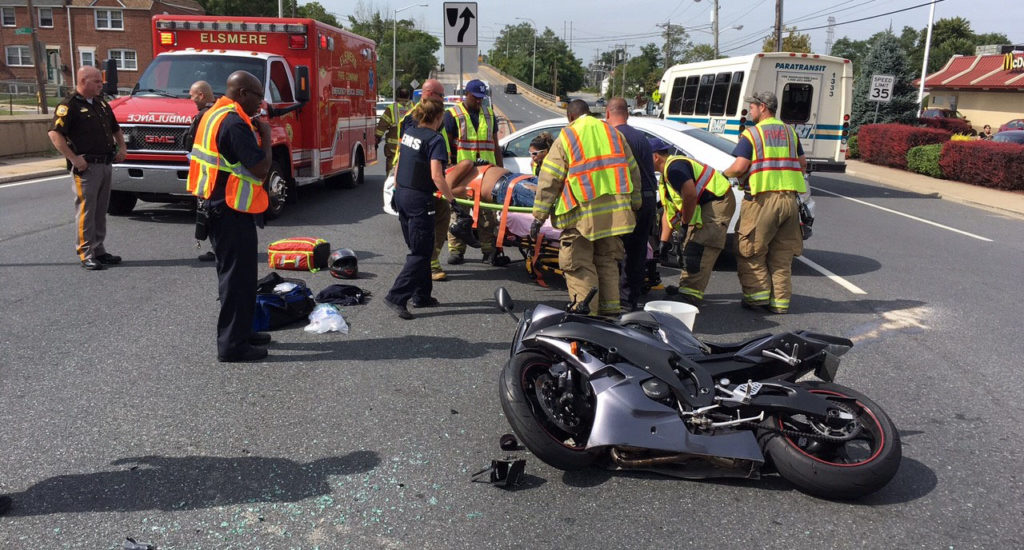 ELSMERE, DELAWARE (9/22/2016) A man suffered numerous injuries when the motorcycle he was driving collided with a car in Elsmere on Wednesday, according to reports from the scene.
The crash happened about 11:15 a.m. on Kirkwood Highway when the car pulled out of Seneca Road into the path of the bike.
The motorcycle driver was taken by ambulance to Christiana Hospital in Stanton.
One lane was closed in each direction on Kirkwood Highway as Elsmere police investigated.