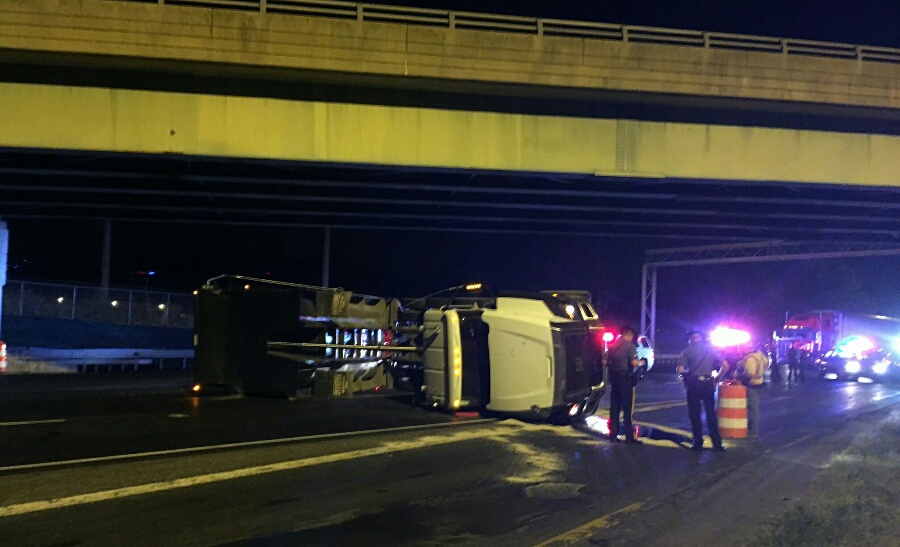 OGLETOWN, DELAWARE (9/11/2016) The driver of a dump truck that struck a bridge on Interstate 95 and overturned was cited for inattentive driving, Delaware State Police said today.
The crash happened shortly after 11 p.m. Saturday in the southbound lanes at the Chapmans Road overpass.
Police said Fresa M. Pichardo, 46, of Philadelphia, Pennsylvania, was operating a 2015 Caterpillar CAT660 dump truck and moving from the far right lanes in a construction zone to the far left exit lane, in order to make a U-turn at the I-95 service area.
The dump hopper was in the raised position after unloading asphalt when the left side of the hopper's upper portion struck the lower steel girder of the overpass, police said.
The dump truck then overturned on its right side.
Pichardo was wearing a seat belt and she was not hurt.
DelDOT engineers inspected the overpass, which was determined to be structurally sound.
Traffic on southbound I-95 was detoured for about fours hours.