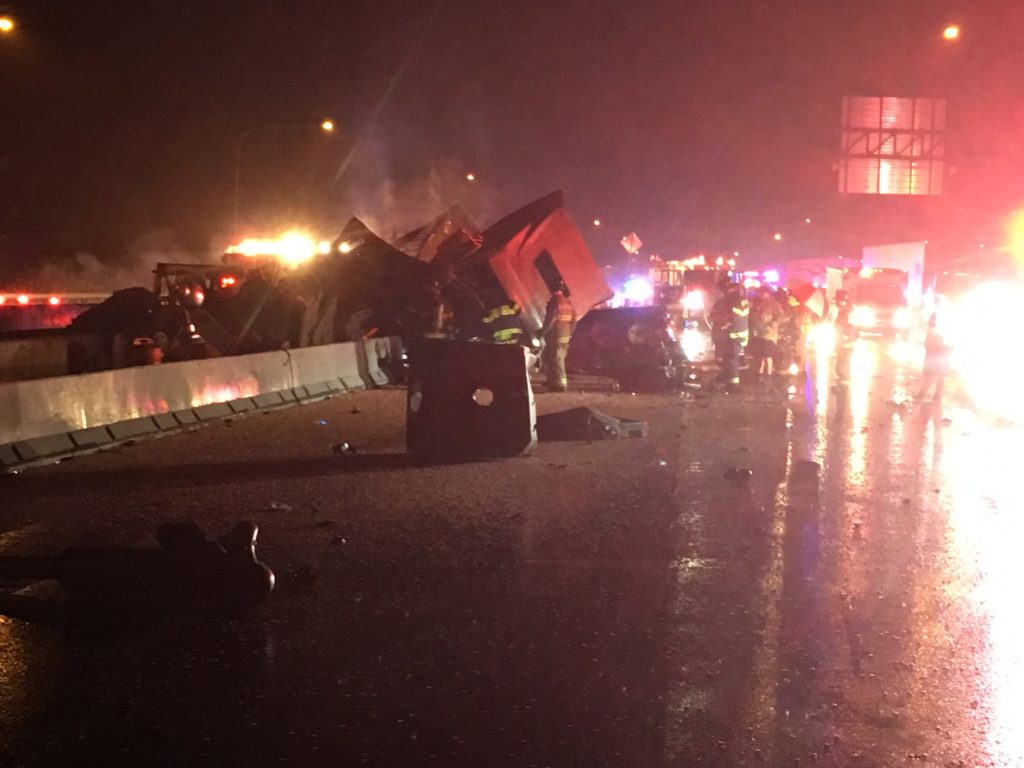 Crash scene on Interstate 95 (Photo: Delaware Free News)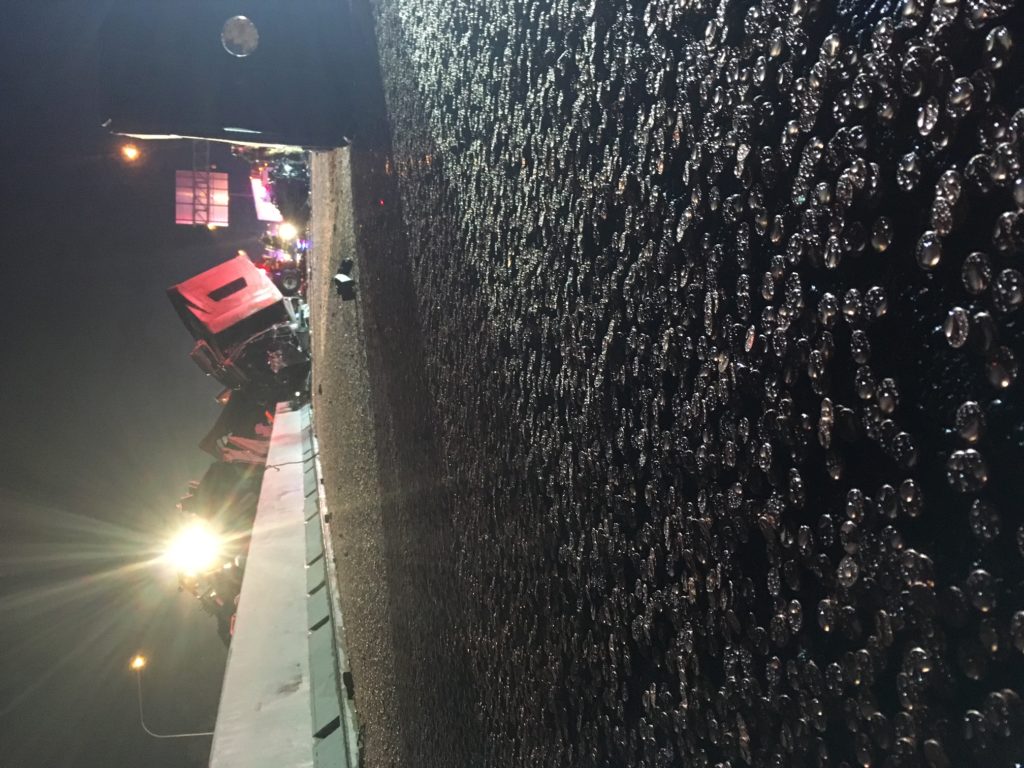 NEW CASTLE, DELAWARE (9/8/2016) A crash with an overturned tractor-trailer early today  closed northbound Interstate 95 near New Castle for more than 13 hours, causing major traffic problems in the area. And a second crash later caused southbound problems near Newark.
The first crash happened about 1:50 a.m. near the I-295 split.
Delaware State Police said the trailer was carrying 45,000 copper penny blanks to the Philadelphia Mint, which spilled onto the roadway after the tractor-trailer crashed and caught fire.
The driver, Stefan Marinkovic, 25, of Chicago, Illinois, suffered minor injuries. He was taken to Christiana Hospital in Stanton.
Troopers cited him for inattentive driving.
Traffic was diverted onto Route 141 until the wreckage was cleared and the coin blanks collected.
Police said the coin blanks were being stored pending delivery to the mint.
On the southbound I-95 crash near Newark, DelDOT said initially that three lanes were closed and hazmat crews were called to the scene of an overturned truck. By 12:30 p.m., only the right lane remained closed.
Cpl. David McKinney Jr. Of New Castle County paramedics said the crash near South Chapel Street involved a tractor-trailer and a box truck, which overturned, and spilled fuel.
He said two people declined treatment but one was taken to Christiana Hospital in Stanton for treatment of minor injuries.