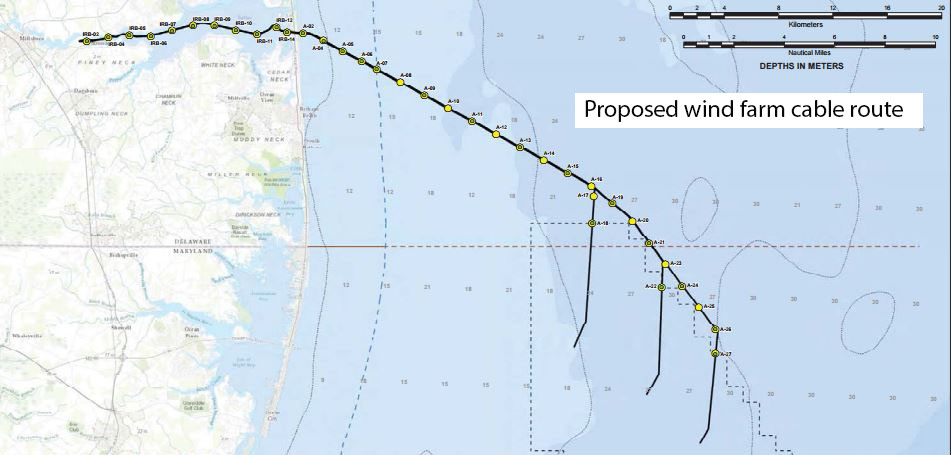 FENWICK ISLAND, DELAWARE (8/24/2016) Testing is to begin in late August for a proposed underwater cable to carry power from US Wind's offshore turbines into Delaware.
A map of the testing area shows the cable route extending from the future wind power site in federal waters about 11 miles off Ocean City, Maryland, crossing land about a mile south of Indian River Inlet, and continuing through the Indian River Bay and Indian River to the area of the NRG Energy power plant east of Millsboro.
The testing will consist of a towed array of geophysical instruments in a 300-500 meter corridor centered along the proposed cable route, according to an advisory from the U.S. Coast Guard. Sediment samples also will be collected.
The testing is weather dependent and is expected to take up to 45 days. Geophysical surveying will continue around the clock, but sediment samples will be taken only during daylight hours.
US Wind says it's project includes 187 wind turbines that would be placed in 60 to 100 feet of water on the outer continental shelf, spread over an area of 80,000 acres. It is expected to produce 750 megawatts of electrical power, or enough to power more than 500,000 homes.
The company plans to have the turbines in place by 2020 and they are expected to be in service more than 25 years.