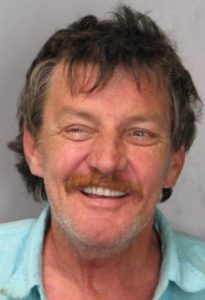 MILLSBORO, DELAWARE (7/29/2016) A 52-year-old Millsboro man was arrested on a sixth DUI charge after a trooper stopped him for not having a headlight, Delaware State Police said Thursday.
Police said they also seized drugs after the traffic stop about 9 p.m. Wednesday on Iron Branch Road north of Bunting Road.
The 2012 GMC Sierra pickup truck was first spotted on Power Plant Road without a headlight.
The trooper smelled marijuana and alcohol, police said, and took the driver, Gary L. Levis, into custody.
Troopers then searched the vehicle and found 16 oxycodone pills and 16.74 grams of marijuana, police said.
In addition to driving under the influence of alcohol, Levis was charged with driving while suspended or revoked, possession of a controlled substance without a prescription, possession of marijuana and driving without two headlights.
His first four DUI convictions were in 1994 and 1995, and his fifth was in 2004.
He was being held at Sussex Correctional Institution near Georgetown in lieu of $12,650 secured bond.