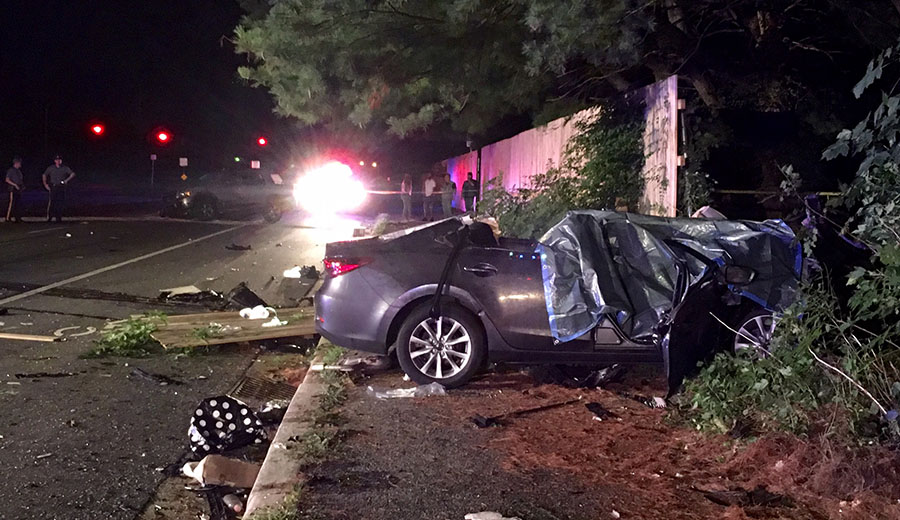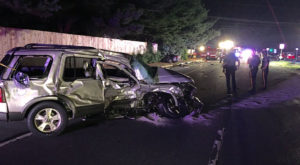 BROOKSIDE, DELAWARE (7/23/2016) A 24-year-old man was killed in a two-vehicle crash early today, according to Delaware State Police.
The collision of a 2005 Ford Explorer SUV and a 2015 Mazda 6 car happened about 12:40 a.m. on East Chestnut Hill Road (Route 4) at Old Newark Road.
The driver of the car, identified as Michael A. Burns of Newark, was pronounced dead at the scene.
The SUV driver, Natasha Sagapolutele, 29, of Bear, was treated by New Castle County paramedics, then taken by ambulance to Christiana Hospital in Stanton with injuries police described as not life-threatening.
Police said Sagapolutele was eastbound and making a left turn onto Old Newark Road when the SUV was struck on the passenger side by the front of the westbound Mazda, which was going at apparent high speed.
The SUV spun around and came to rest across the westbound lanes.
The car went over a curb on the north side of the road and then hit a fence, coming to a stop partially through it.
Police said Burns was not wearing a seat belt but Sagapolutele was wearing one.
While troopers are still investigating the crash, police said it appears alcohol and speed were factors on the part of Burns.
Westbound Route 4 was closed about four hours as Delaware State Police investigated and the wreckage was cleared.
Aetna Hose, Hook & Ladder Company of Newark and Christiana Fire Company also responded, as well as the Delaware Department of Transportation.
Crash jams southbound Route 1 near Middletown