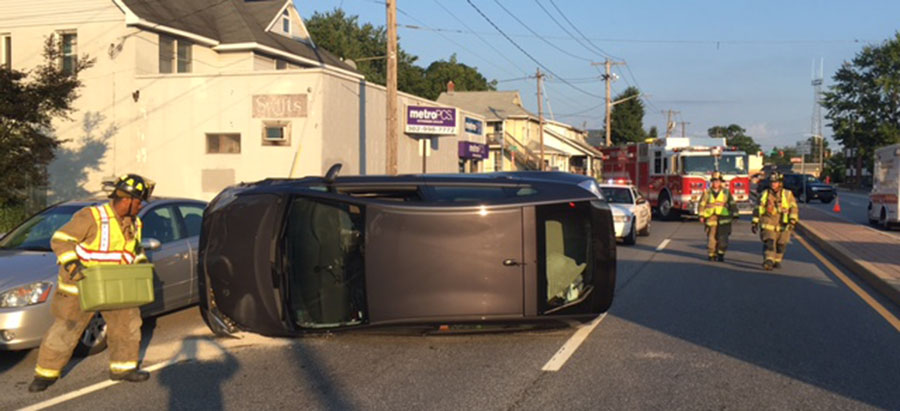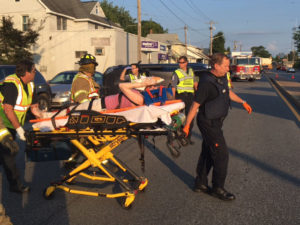 ELSMERE, DELAWARE (7/20/2016) A crash with an overturned vehicle in the 900 block of Kirkwood Highway injured one person this morning, according to reports from the scene.
Two vehicles were involved in the crash about 6:45 a.m.
One person was taken by ambulance to Christiana Hospital in Stanton.
Eastbound lanes were closed at Birch Avenue.
Elsmere police are investigating.