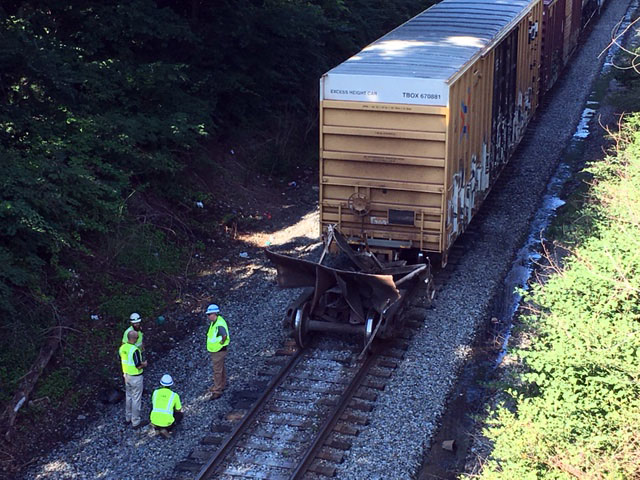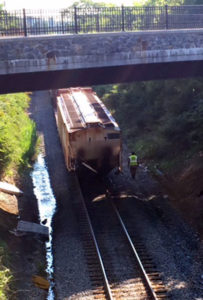 WILMINGTON, DELAWARE (7/17/2016) A CSX freight train car was ripped apart this morning in Wilmington, according to reports from the scene.
The incident happened on the CSX tracks near West Ninth Street and Bancroft Parkway.
One car of the train had its undercarriage ripped out and came to rest about a hundred feet away, still attached to the rest of the train.
No injuries were reported.
CSX workers are on the scene.
There was no immediate impact on nearby streets.