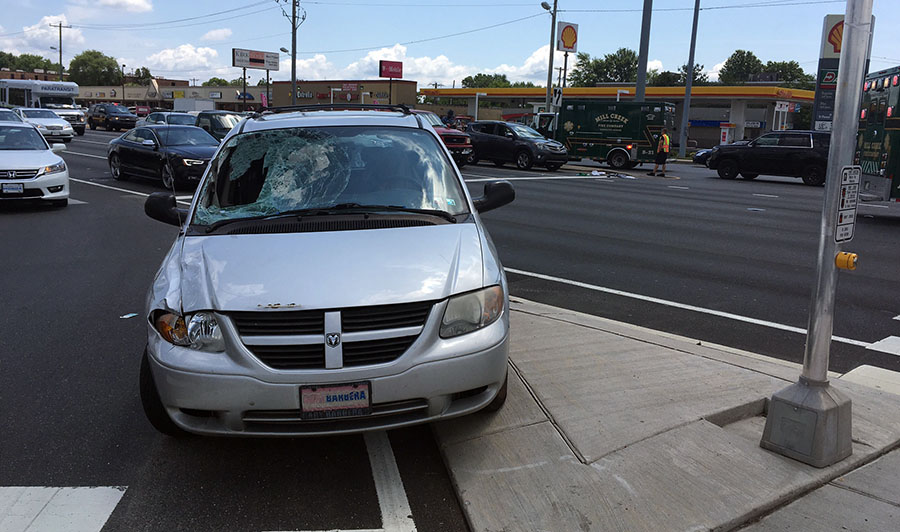 STANTON, DELAWARE (7/13/2016) A 47-year-old man struck and killed while walking across Kirkwood Highway was identified this morning by Delaware State Police.
The pedestrian crash happened about 11:45 a.m. Tuesday as the Wilmington man was crossing the eastbound lanes of Kirkwood Highway (Route 2) at Limestone Road (Route 7) in a marked crosswalk.
Ronald C. Salcedo was struck in the center lane by an eastbound 2006 Dodge Caravan minivan and which had a green traffic light, police said.  The impact sent him into the westbound lanes of Kirkwood Highway.
Salcedo was treated at the scene by New Castle County paramedics, then taken by ambulance to Christiana Hospital, where he died.
The driver of the minivan, Phillip A. Perkins, 57, of Middletown, brought the vehicle to a controlled stop, police said. Perkins, who was wearing a seat belt, was not injured.
Police said the eastbound lanes of Kirkwood Highway were closed about three hours as they investigated.