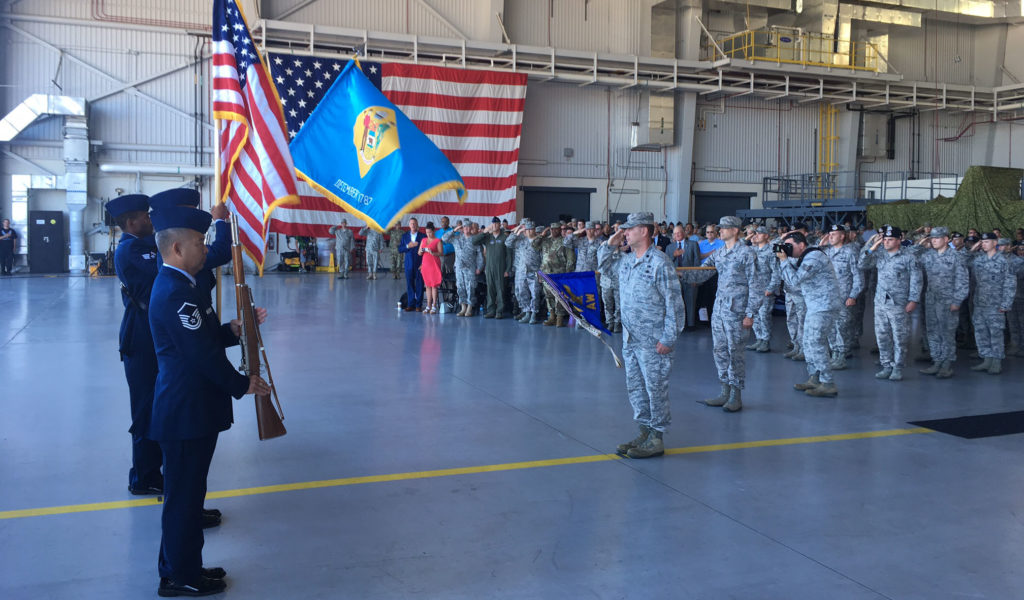 NEW CASTLE, DELAWARE (7/11/2016) About 100 airmen of the Delaware Air National Guard were welcomed home Sunday at the base near New Castle after returning from duty.
Most of the returning Airmen in the 166th Airlift Wing are from the Mission Support Group, and some are from the Medical and Operations groups.
The communications flight led the second-largest Air Force communications hub, providing services to 11 nations.
Some airmen served on hazardous response teams, while others were responsible for maintenance of close to 900 facilities, or keeping deployed personnel medically qualified.