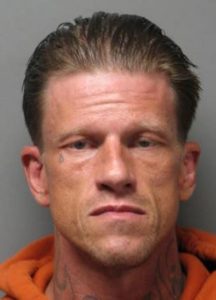 DOVER, DELAWARE (5/26/2016) A trespassing complaint led to the discovery of a methamphetamine laboratory and the arrest of a Smyrna man, Dover police said Wednesday.
The incident happened just before 11 p.m. Tuesday at 234 N. Kirkwood St.
While checking for people reported to be trespassing, officers found an open door and found Christopher Honaker, 39, in the kitchen area where there was a strong odor and the meth lab, Master Cpl. Mark Hoffman said.
Other officers as well as the Department of Natural Resources and Environmental Control and the Little Creek Fire Company hazmat unit arrived to safely dismantle the meth lab.
Honaker was charged with operating a clandestine lab and possession of drug paraphernalia. He was being held at Vaughn Correctional Center near Smyrna in lieu of $20,000 secured bond.