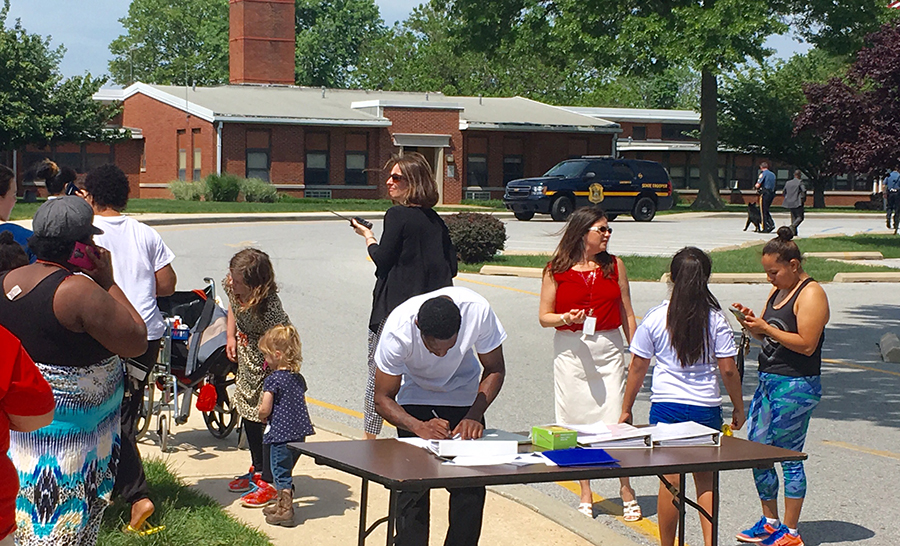 DELAWARE (5/26/2016) Bomb threats were called in to four widely separated schools across the state on Wednesday, the Delaware State Police said.
About 10:17 a.m., a call using a computer-generated male voice was made to Redding Middle School, 201 New St. in Middletown.
About 10:20 a.m., a similar call with a computer-generated male voice was made to Wilmington Manor Elementary School, 200 E. Roosevelt Avenue, near New Castle.
About 10:24 a.m., another call with similar voice was made to Shields Elementary School, 910 Shields Ave. in Lewes.
The schools were evacuated and searched but nothing suspicious was found and school resumed.
Another threat was called in to Central Middle School in Dover and is being investigated by city police.
State police said they are still investigating the three incidents and it was unknown if they are related to bomb threats earlier this week and in February.
Anyone with information is asked to call Troop 2 Youth Aid Division at 302-834-2620, Troop 3 Youth Aid Division at 302-697-4454 or Troop 4 Youth Aid Division at 302-856-5850.
Tips also may be submitted anonymously through Delaware Crime Stoppers, which offers rewards, at 800-847-3333 or www.delaware.crimestoppersweb.com.