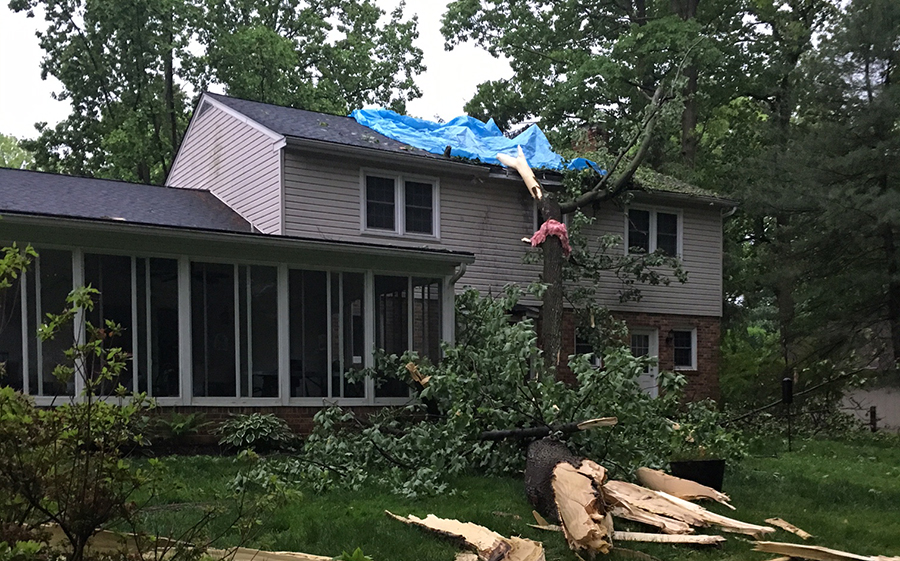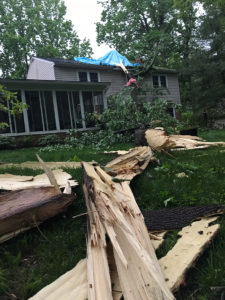 HOCKESSIN, DELAWARE (5/24/2016) A storm toppled part of a large tree onto a Hockessin home on Monday, according to reports from the scene.
Hockessin firefighters responded to the home at 6 Sage Way in Brackenville Woods about 8 p.m.
No injuries were reported.
A tarp was placed over the damaged roof.
The National Weather Service reported a storm brought quarter-inch hail in New Castle County around 6:30 p.m. Monday and as much as an inch of rain was measured.