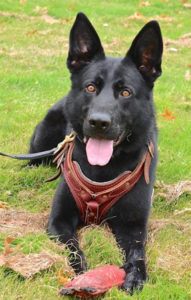 NEW CASTLE, DELAWARE (5/23/2016) A New Castle County police K-9 found a missing 11-year-old boy west of New Castle on Sunday, authorities said today.
The parents reported the boy missing about 2:50 p.m. after he fled his home in the first block of Highland Blvd., in the Sophia's Place West community, after an argument, Officer First Class John-Paul Piser said.
Senior Cpl. C. Carter and his K-9 partner Ax tracked the boy's scent about a half mile until he was found, Piser said.
The boy was in good health and was returned home.