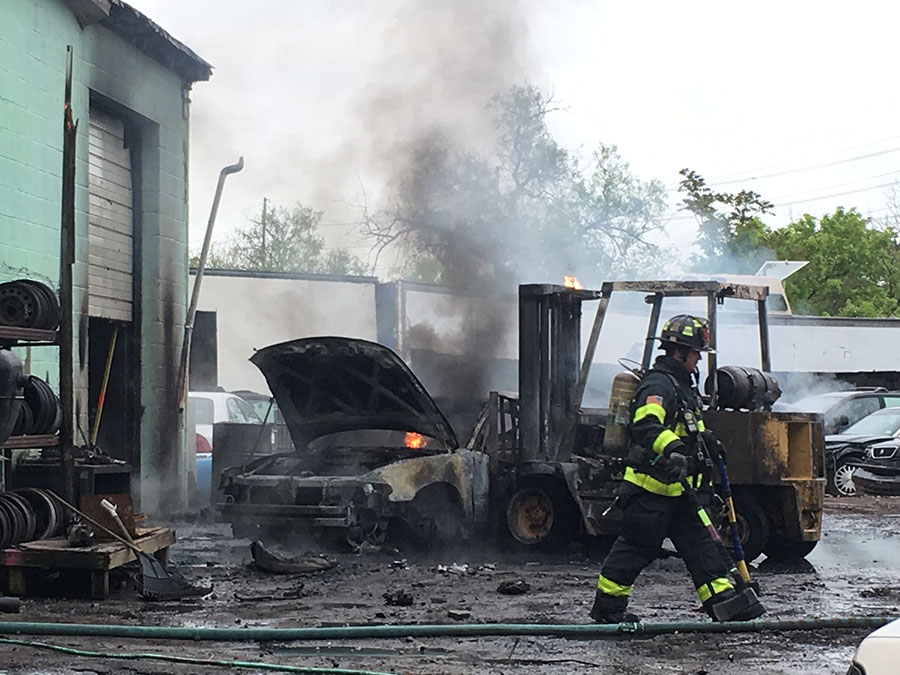 WILMINGTON, DELAWARE (5/17/2016) A fire that sent a thick plume of smoke visible from across south Wilmington happened at an auto salvage yard this afternoon, authorities said.
The fire at A-1 Auto Parts and Sales, 410 Garacshes Lane, was reported at 1:46 p.m.
City firefighters arrived to find a car being prepared for scrap and a fork lift were engulfed in flames.
The fire spread to a building, where it ignited part of the roof structure, but fire officials said damage to the building was minor.
The fire was declared under control at 2:07 p.m.
Firefighters then discovered a leaking 300-gallon barrel of antifreeze and called in the Department of Natural Resouces and Environmental Control to handle the hazardous cleanup.
The Wilmington Fire Marshal's Office ruled the blaze was accidental.