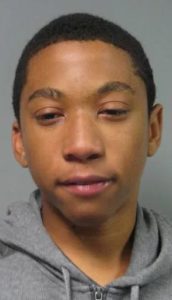 DOVER, DELAWARE (5/15/2016) A 17-year-old Dover boy with gang ties was charged with shooting another teen Saturday, city police said this morning.
The shooting happened about 3 p.m. at East Water Street and New Castle Avenue, in the Capitol Green neighborhood.
Officers responding to calls about multiple shots fired found a 17-year-old boy with a wound to his upper torso. He was taken by ambulance to Bayhealth Kent General Hospital in stable condition, Master Cpl. Mark Hoffman said.
Investigators developed Michael Taylor, of the 300 block of Nimitz Road, as a suspect and he was later arrested without incident, Hoffman said.
Taylor was charged with first-degree assault, possession of a firearm by a person prohibited, possession of a deadly weapon during commission of a felony, carrying a concealed deadly weapon, criminal mischief and illegal gang participation.
Bond information wasn't available.