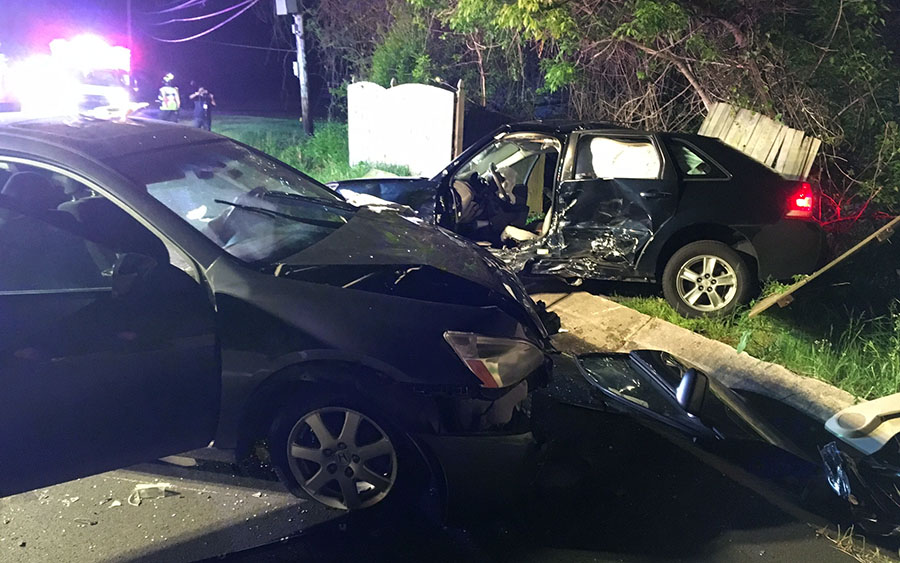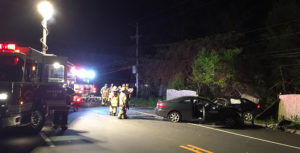 HOCKESSIN, DELAWARE (5/10/2016) Three people were seriously injured in a two-car crash on Lancaster Pike in Hockessin on Monday night, authorities said.
The accident happened just after 9 p.m. at the McGovern Road intersection.
A 19-year-old driver was trapped in his car and firefighters had to cut it open to extricate him. He was treated at the scene for head and possible internal injuries and flown to Christiana Hospital in Stanton by Delaware State Police helicopter, said Sgt. Abigail E. Haas of New Castle County paramedics. He was in serous condition.
A 19-year-old woman who was a passenger in the same car was treated for possible head and neck injuries before being taken to the hospital by ambulance in serious but stable condition, Haas said.
A 33-year-old man who was driving the other car was treated for head, upper extremity, lower extremity and possible internal injuries. He was taken to the hospital by ambulance in serious condition.
Delaware State Police are investigating the crash.
Hockessin, Cranston Heights and Avondale (Pa.) firefighters responded.