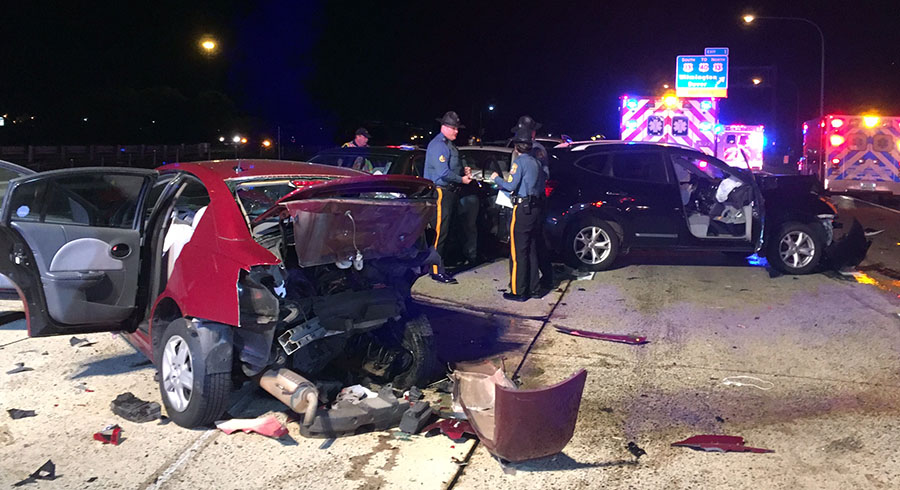 WILMINGTON, DELAWARE (5/8/2016) Seven people were injured tonight in an eight-vehicle crash on southbound Interstate 495 south of Wilmington, according to reports from the scene.
The crash happened about 9:30 p.m. just north of the DuPont Highway (U.S, 13) off-ramp.
Two of the injuries were reported to be serious, including one person who left a car involved in the original acident  and was struck and pinned between two cars.
Traffic was getting by the wreckage on the left shoulder as Delaware State Police investigated. DelDOT reported all lanes were reopened shortly before 11 p.m.
Minquadale and Holloway Terrace firefighters responded, as well as numerous ambulances and New Castle County paramedics.