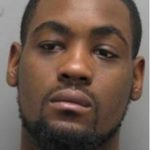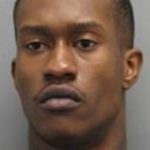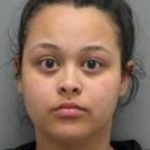 DOVER, DELAWARE (5/4/2016) Three people have been arrested and a fourth is being sought in the murder of a 24-year-old Dover man at the Port Mahon fishing pier, Delaware State Police said today.
The body of Dontray Hendricks was found at the ramp on March 30 and police said today he was shot to death during a robbery.
Daiquan T. Bordley, 22, of Dover; Zhyhee Y. Harmon, 22, of Dover; and Chelsea Braunskill, 19, of the Camden-Wyoming area, were charged with first-degree murder, first-degree robbery, possession of a firearm during commission of a felony and second-degree conspiracy.
Police said Braunskill and Hendricks had gone to the pier along the Delaware Bay on March 30 to smoke marijuana. Once there, Bordley and two other men came up from behind and Bordley and Hendricks began fighting.
Bordley then shot Hendricks in the torso, police said, and the three men fled in Bordley's vehicle.
Hendricks was left on the pier, where he died.
Police said Braunskill, who they said knew about the robbery plan before she went with Hendricks to the pier, fled in the victim's vehicle.
She surrendered to detectives April 26 after learning there was a warrant for her arrest.
Bordley was taken into custody by troopers on April 29 in the area of Chestnut Street in Smyrna.
Harmon was arrested by detectives this morning in the Capitol Green neighborhood near Dover.
All three were being held without bail by the state Department of Correction.
Police said they are still trying to identify the fourth person involved and asked anyone with information to contact to contact Detective Dan Grassi at 302-365-8441.
Tips also may be submitted anonymously through Delaware Crime Stoppers, which offers rewards, at 800-847-3333 or www.delaware.crimestoppersweb.com.