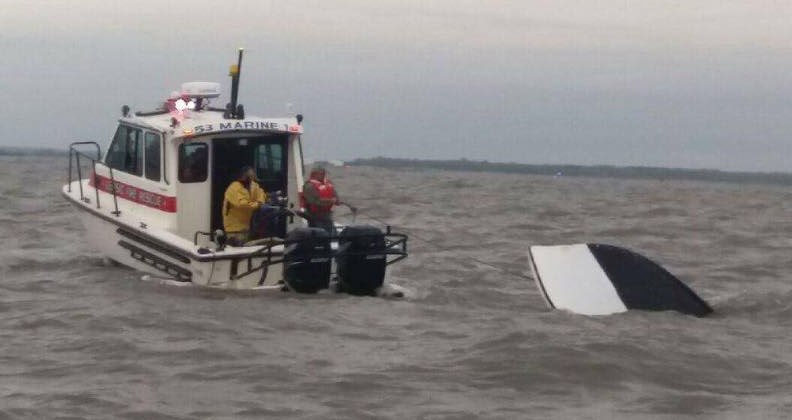 PORT MAHON, DELAWARE (4/29/2016) Three fishermen clinging to the bow of their boat after it overturned in Delaware Bay were rescued by firefighters on Thursday.
The 25-foot commercial vessel out of Port Mahon was last seen east of Port Mahon around noon and was reported overdue at 3:38 p.m.
Marine units from Leipsic, Little Creek and Bowers Beach fire companies responded, finding the boat with the stern down in the water and the three holding on to the bow.
They were pulled aboard the Leipsic Fire Company boat and taken to shore with no injuries reported, according to firefighters.
The Leipsic firefighters were able to right the boat and tow it to the dock, where it was pumped out and returned to the owner.
Ambulances from Leipsic and Magnolia also responded, as well as Kent County paramedics, a Delaware State Police helicopter and the Department of Natural Resources and Environmental Control.