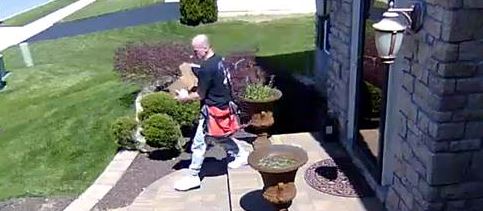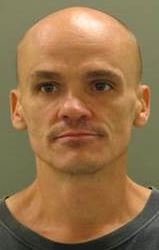 BEAR, DELAWARE (4/22/2016) A package theft suspect has been arrested thanks to tips from the public, New Castle County police said this morning.
Police had released surveillance images showing a man removing packages from the front porch of a 44-year-old woman's home in the 200 block of Marjoram Drive in the Calvarese Farms neighborhood about 2:30 p.m. Monday.
The empty boxes were later found alongside a neighbor's house, Cpl. Tom Jackson said.
After multiple tips were received on social media, Jackson said, police identified the suspect as 40-year-old Raymond Montgomery of the 600 block of Green Tree Lane in Bear.
He was taken into custody Thursday at the Pine Valley Apartments complex and charged with misdemeanor theft, third-degree criminal trespass and possession of drug paraphernalia. He was released on $1250 unsecured bail.