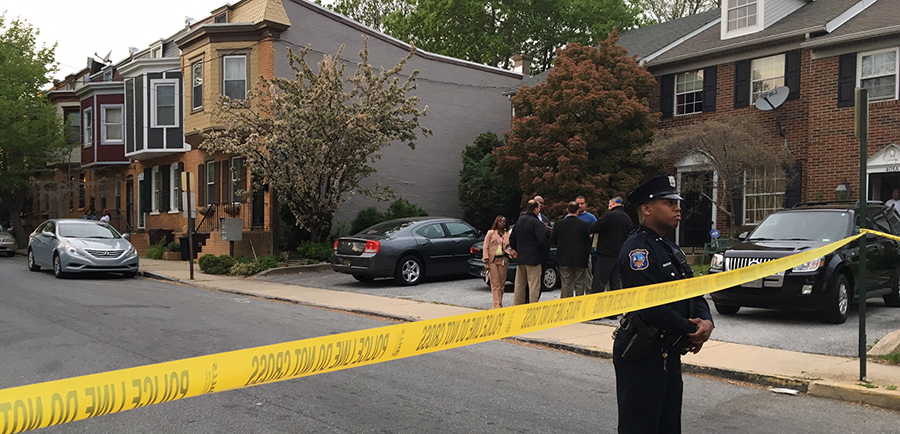 WILMINGTON, DELAWARE (4/21/2016) A teenager with a replica gun was shot in the knee after fleeing from Wilmington police officers this evening, according to reports from the scene.
Police were called to Second and North King streets about 7 p.m. for reports of a man with a gun.
They found the teen at second and North West streets and tried to stop him, but the teen fled to the 300 block of West Third Street and pointed the gun towards the officers in pursuit, according to the reports, and an officer then shot him in the knee.
Third Street was closed from Washington to Tatnall streets as police investigated.
The teenager was taken by ambulance to Christiana Hospital in Stanton and police later said he was in good condition. Police said they recovered a replica handgun from the teen.
Anyone with information is asked to call Detective Sergeant John Drysdale at 302-576-3635.