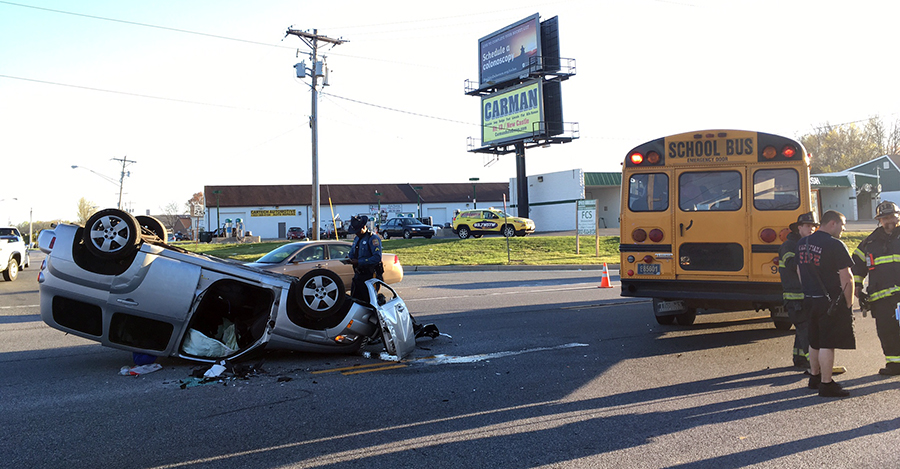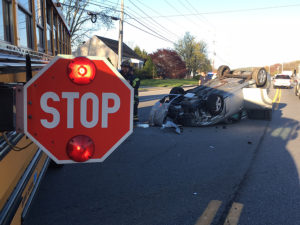 BEAR, DELAWARE (4/18/2016) One man was taken to a hospital after the car he was in collided with a school bus and overturned on Old Baltimore Pike this morning, authorities said.
The crash happened about 6:50 a.m. at the intersection with Albe Drive and Christiana Farms Place.
No injuries were reported on the bus, which was carrying students from Kuumba Academy in Wilmington.
The injured 86-year-old man had to be extricated by firefighters, then was treated for treated for lower extremity injuries, a head injury and a chest injury, said Cpl. David J. McKinney Jr. of New Castle County paramedics. He was taken by University of Delaware ambulance to Christiana Hospital in Stanton in serious but stable condition.
Northbound lanes were closed about an hour as Delaware State Police investigated the accident.
Firefighters from Christiana and other fire companies responded.