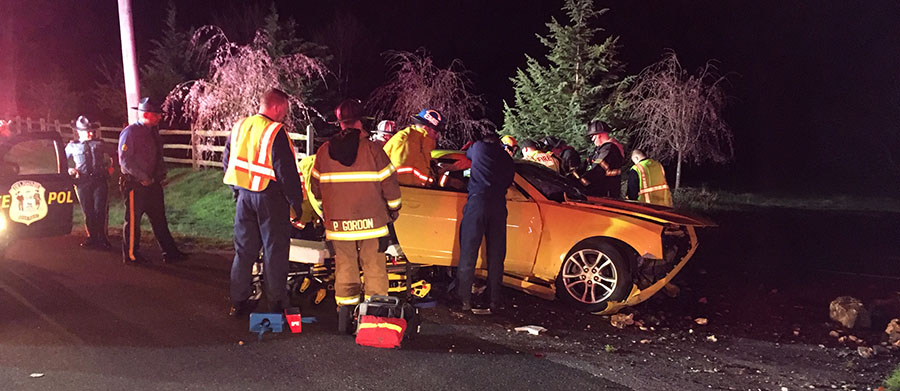 GREENVILLE, DELAWARE (4/7/2016) A man and a woman were seriously injured this morning when a car struck a deer, went off the road and hit a stone wall in Greenville, according to reports from the scene.
The crash happened about 4:30 a.m. in the 4200 block of Kennett Pike (Route 52).
Cranston Heights and Minquas of Newport firefighters responded, as well as ambulances from Cranston Heights and Elsmere.
The man driving, about 30 years old, and a woman in her 30s who was a passenger were taken to Christiana Hospital in Stanton after being treated at the scene for head, back and chest injuries, said Cpl. David J. McKinney Jr. of New Castle County paramedics. He said they were in serious but stable condition.
Delaware State Police are investigating the crash.