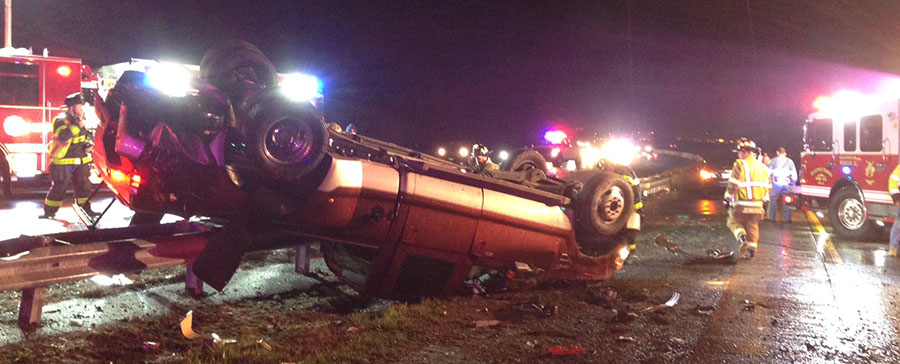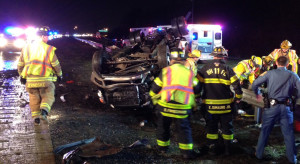 EDGEMOOR, DELAWARE (3/21/2016) The driver of a pickup truck that crashed and overturned onto its roof Sunday night on Interstate 495 was charged with driving under the influence of alcohol, Delaware State Police said today.
The accident happened about 7 p.m. in the northbound lanes north of Edgemoor Road.
Police said Jodie N. Houck, 33, of Perryville Maryland, was driving a 2008 Ford F-350 at high speed and lost control as she attempted a lane change. The truck spun around and struck a median guard rail, with the roof ending up atop the guard rail.
Houck was ejected from the truck. She was treated at the scene by New Castle County paramedics, then taken by ambulance to Christiana Hospital with serious injuries, police said.
Two passengers, a 35-year-old man and a 42-year-old man, were taken to Christiana for treatment of injuries police said were not life threatening. Both had been wearing seat belts, but police didn't know if Houck had been wearing hers.
Houck also was cited for operating an unregistered vehicle and careless driving.
Rollover crash shuts westbound I-295
At least 2 hurt in I-495 rollover crash