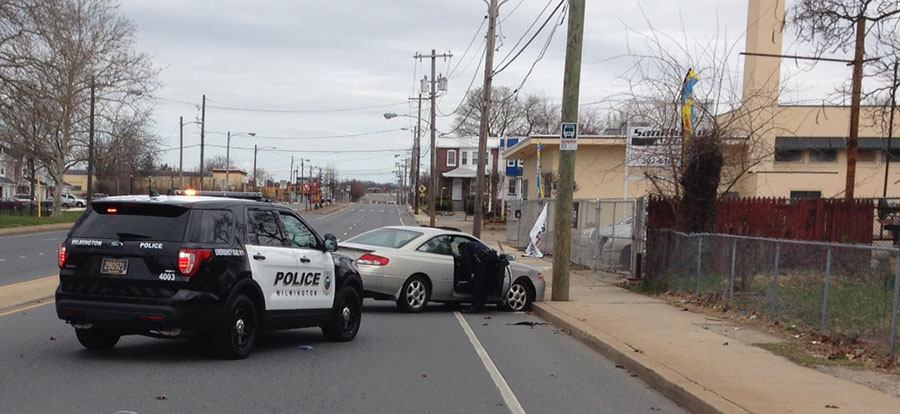 WILMINGTON, DELAWARE (3/20/2016) A man was in serious condition  after his car crashed in Wilmington this morning, authorities said.
The crash happened about 11:20 a.m. at Vandever Avenue and Northeast Boulevard.
The man, believed to be in his 30s, was extricated from the car by Wilmington firefighters, said Cpl. David J. McKinney Jr. of New Castle County paramedics.
He was treated for a head injury and medical emergency, then taken to Christiana Hospital by a St. Francis Hospital ambulance, McKinney said.
Wilmington police are investigating the crash.