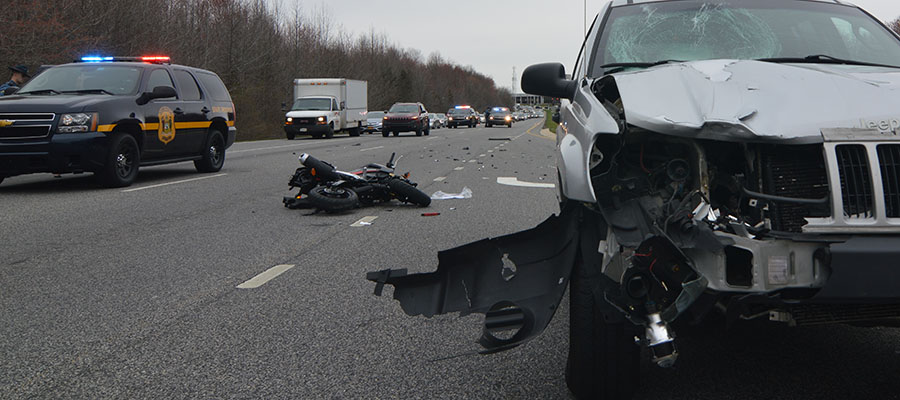 CHRISTIANA, DELAWARE (3/20/2016) A 25-year-old Newark man was in critical condition Saturday after his motorcycle was struck from behind by an SUV on Christiana Road (Route 273), the Delaware State Police said.
The incident happened about 11:35 a.m. at the Old Baltimore Pike intersection.
Michael R. Heater was on a 2016 Honda motorcycle  in the eastbound right lane and stopped for a red light when he was hit by a 2004 Jeep Cherokee driven by Heather N. Fay, 32, of Dover, police said.
Heater was ejected from the motorcycle onto the hood and windshield of the Jeep before landing in the roadway.
The motorcycle was pushed into the rear of a 2015 Jeep Cherokee that also had stopped for the red light. The bike then continued another 80 feet and came to rest in the roadway.
Heater was treated at the scene by New Castle County paramedics for possible head and neck injuries, said paramedics Sgt. Abigail E. Haas. He was then taken by Christiana Fire Company ambulance to Christiana Hospital in Stanton.
Police said charges are pending against Fay, who suffered minor injuries but declined treatment at the scene.
The driver of the other Jeep, Troy M. Showalter, 44, of Newark, was not injured. Police said both drivers were wearing seat belts.
The eastbound lanes of Route 273 were closed about four hours as police investigated and the wreckage was cleared.