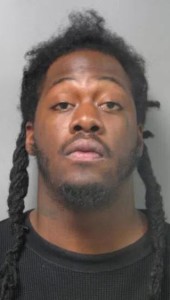 DOVER, DELAWARE (3/17/2016) A 44-year-old man was stabbed in the abdomen early Wednesday and city police arrested a suspect.
The incident was reported at 2:13 a.m. at a home in the 100 block of Cherry St.
The victim, stabbed twice, was in stable condition after surgery at Bayhealth Kent General Hospital, Master Cpl. Mark Hoffman said.
He said Tyrone Guinn, 31, of the 700 block of Slaughter St. in Dover, was identified as the suspect after witness cooperation.
"Guinn also threatened a witness in the home where the incident occurred and stole that persons cell phone and ID, fleeing before police arrived," Hoffman said.
Officers found Guinn walking on Cherry Street about 10 a.m. and took him into custody without incident.
He was charged with first-degree assault, terroristic threatening, theft under $1,500 and criminal trespass. Guinn was being held at Vaughn Correctional Center near Smyrna in lieu of $53,100 secured bond.